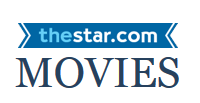 Initially seeming so personal, Montreal filmmaker Thomas Burstyn's family examination Some Kind of Love gradually reveals itself to be a relatable documentary.
His primary focus is his late mother's eccentric stepsister, prolific London artist Yolanda Sonnabend. With echoes of Grey Gardens, Yolanda lives in a ramshackle London house with a posh address, packed with 50 years' worth of art and assorted junk.
Burstyn is surprised to see Yolanda's older brother Joseph is now living there. Once a pioneering AIDS researcher, he clearly can't stand to be in the same room with his sister, who he dismisses as a being like "a wayward, crazy kid." Yolanda chafes at his rudeness. Who knew they'd end up here, after such rich lives, sharing this shabby home in their late 70s? As secrets are exposed that help explain their relationship, Burstyn ponders the nature of his own 12-year estrangement from his older brother.